Recently, there was a nationwide emergency alert test that startled mobile phone users across the country. The test aimed to evaluate the effectiveness of the emergency alert system and ensure that citizens are well-prepared in the event of an unforeseen emergency.
Emergency Alert Test on Mobile Phones
Mobile phones are an integral part of our lives, and it is crucial that they can keep us informed and safe during emergencies. This nationwide test served as a reminder of the importance of having a reliable emergency alert system in place.
During the test, mobile phones across the country received a loud and attention-grabbing notification sound, followed by a message informing users that it was only a test. The purpose of such a notification is to ensure that people are aware of the alert and understand what to do in real emergency situations.
Emergency situations can arise unexpectedly, and having a well-functioning alert system is vital. Whether it is a natural disaster, a public safety threat, or any other form of emergency, these alerts can provide essential information and instructions to keep individuals safe and informed.
Importance of Emergency Mobile Alerts
Mobile alerts have proven to be an effective means of communication during emergencies. Unlike traditional methods such as radio or TV broadcasts, mobile alerts have the advantage of being instant, direct, and reaching a wide audience. Almost everyone carries a mobile phone with them at all times, making it a convenient and accessible platform to deliver critical information.
In times of crisis, every second counts, and mobile alerts can help ensure that individuals are promptly informed about the situation and what actions need to be taken. These alerts can provide instructions on evacuation routes, shelter locations, emergency contact numbers, and any other relevant information to help people stay safe and make informed decisions.
Furthermore, mobile alerts can be customized based on location, enabling authorities to send targeted messages to specific areas that are affected by an emergency. This targeted approach ensures that the right information reaches the right people, reducing confusion and increasing the likelihood of a quick and appropriate response.
Preparing for Emergency Situations
The nationwide emergency alert test serves as a reminder for everyone to be prepared for unforeseen emergencies. While mobile alerts are essential, it is also crucial for individuals to have a personal emergency plan in place.
A personal emergency plan should include knowing evacuation routes, having a designated meeting point for family members, an emergency supply kit with essential supplies such as food, water, medications, and a battery-powered radio or flashlight. It is also important to stay informed through reliable sources of information and follow the instructions given by local authorities.
Emergencies can occur without warning, and being prepared can make all the difference in ensuring personal safety. So, take the time to create an emergency plan and familiarize yourself with the emergency alert systems available in your area.
In conclusion, the recent nationwide emergency alert test on mobile phones brought attention to the importance of having a reliable and effective alert system in place. Mobile alerts play a significant role in keeping individuals informed and prepared during emergencies. By responding promptly to these alerts and having a personal emergency plan, we can increase our chances of staying safe when unforeseen situations arise.
If you are searching about New emergency alert system fails test in Quebec, subject to problems in you've visit to the right page. We have 35 Pictures about New emergency alert system fails test in Quebec, subject to problems in like New emergency alert system fails test in Quebec, subject to problems in, Emergency Mobile Alert Test – Expert reaction – Science Media Centre and also Telcos test emergency alert systems in users' mobile phones. Here you go:
New Emergency Alert System Fails Test In Quebec, Subject To Problems In
www.cbc.ca
alert emergency test quebec system phone cbc fails canada problems weather app mobile ontario subject
New Zealand Emergency Mobile Phone Alert Test Editorial Stock Image
www.dreamstime.com
alert mobile phone emergency zealand test preview
Telcos Test Emergency Alert Systems In Users' Mobile Phones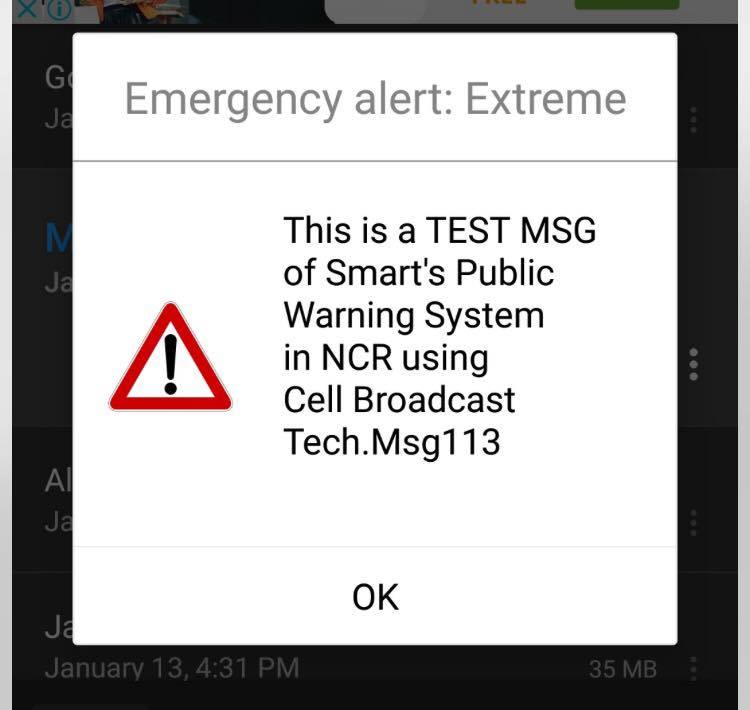 primer.com.ph
emergency alert mobile telcos warning alerts test phones users systems ph primer number disaster sending messages been
Nationwide Emergency Alert Test On August 11, 2021 | Lake Lure North
www.townoflakelure.com
alert nationwide fema radios fcc
Emergency Alert Test Sent To Mobiles Across The UK | Daily Mail Online
www.dailymail.co.uk
masts 5g users
Emergency Alert Test Sounds Off On Mobile Phones Nationwide
www.ky3.com
alert emergency test off nationwide phones mobile sounds system wireless national
Wireless Emergency Alert Test To Take Place At 1:18 P.m.
www.postcrescent.com
alert emergency wireless test
Wireless Emergency Alert – Oct 3rd | LateNightParents.com
latenightparents.com
alert wireless emergency test wea system fema gov alerts national eas cell oct set october president nationwide management today 3rd
Don't Be Alarmed — Test Emergency Alert Coming To Manitoba Phones
globalnews.ca
manitoba globalnews alarmed wednesday kilpatrick
Presidential Emergency Alert Test Goes Out To Phones Across The Country
www.youtube.com
What Was That 'presidential Alert' Test That Appeared On Your Cell
www.seattletimes.com
alert emergency phone cell phones test mobile
UM Emergency Alert Test Scheduled For Wednesday, Oct. 21
news.dpss.umich.edu
emergency scheduled
Emergency Alert System: Required Weekly Test (2017-05-24 1:41 PM) – YouTube
www.youtube.com
alert emergency test system required
Didn't Get A Mobile Emergency Test Alert? This Might Be Why | CTV News
www.ctvnews.ca
alert emergency test alberta alerts courtney theriault
Emergency Alert Test Going Out To Mobile Phones Nationwide – YouTube
www.youtube.com
B.C Sends Surprise Emergency Wireless Alert Test To Cellphones [Update
www.iphoneincanada.ca
sends cellphones unannounced freaking
Emergency Alert Test Going Out To Mobile Phones Nationwide On Wednesday
www.abc57.com
alert emergency system warning test mobile presidential nationwide phones wednesday going mgn nation abduction child coming august colleen associated press
This Is How To Opt Out Of The Government's Emergency Alerts System If
www.fenlandcitizen.co.uk
emergency siren moment
Local, Emergency Alert System Testing Happening In Sacramento, Placer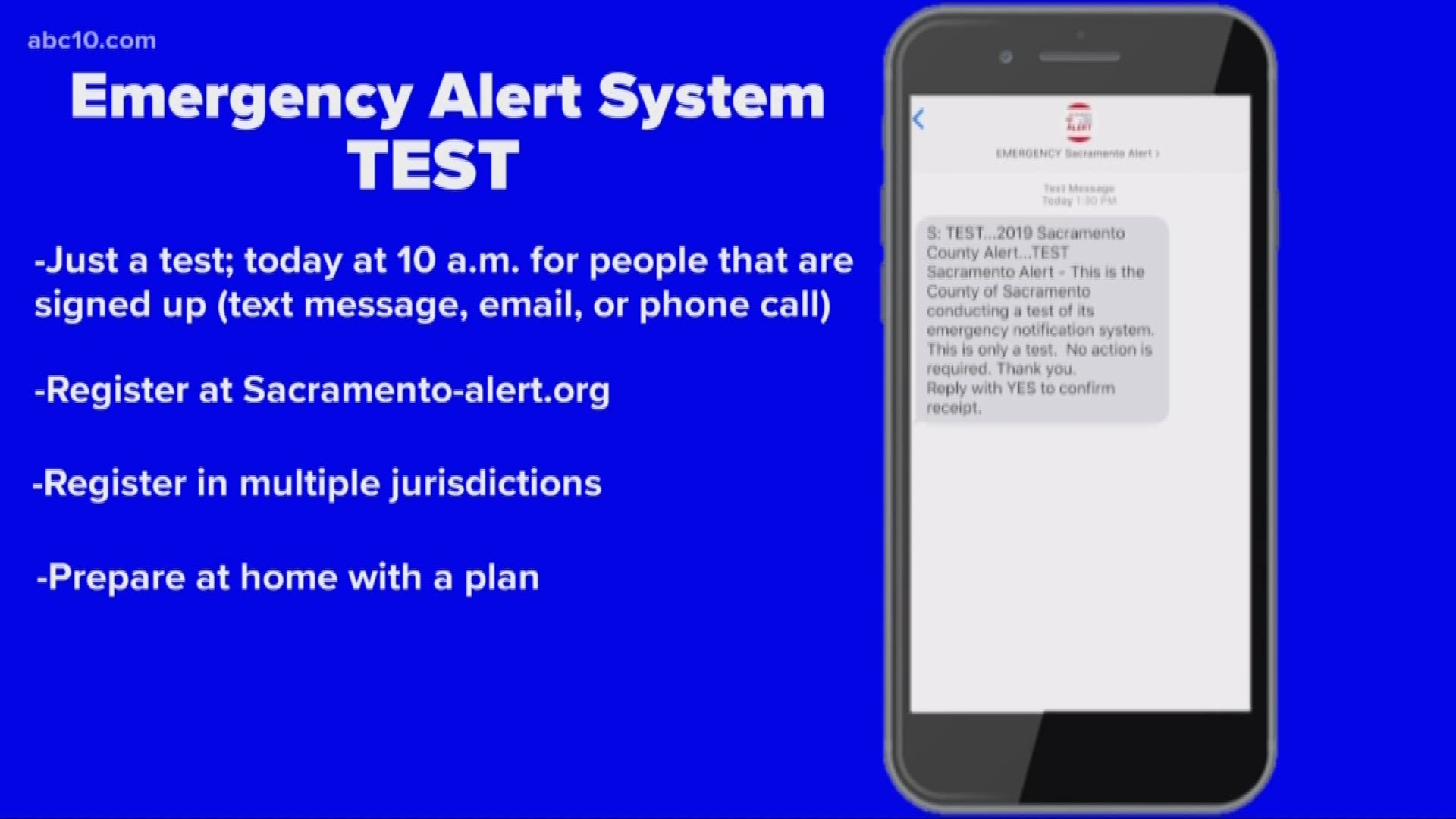 www.abc10.com
emergency sacramento counties yolo placer abc10
Nationwide Emergency Mobile Alert Test This Sunday | OurAuckland
ourauckland.aucklandcouncil.govt.nz
alert nationwide test ourauckland aucklandcouncil govt
Emergency Alert System Sound Test (Android Phone) – YouTube
www.youtube.com
emergency
Emergency Alert Test Going Out To Mobile Phones Nationwide | KFOX
kfoxtv.com
Emergency Alert Test Sounds Off On Mobile Phones Nationwide
www.wane.com
nationwide
Emergency Alert To Be Sent To B.C. Mobile Phones On Wednesday
globalnews.ca
alert globalnews mistake pictured
Emergency Alert Test Going Out To Mobile Phones Nationwide – YouTube
www.youtube.com
nationwide emergency
Nationwide Emergency Alert Test Set For Aug. 11 – HS Today
www.hstoday.us
emergency nationwide hstoday fema
Emergency Alerts | Nevada County, CA
www.mynevadacounty.com
notification alerts countywide yubanet scheduled codered advised
Emergency Alert Test Will Blare On Cellphones Today | CBC News
www.cbc.ca
alert emergency test cbc today cellphones blare
Emergency Alert Test: What The Message Said, And What To Do If You Didn
bc.ctvnews.ca
alert emergency message test if bc didn said cellphone vancouver sent shown nov wednesday
Emergency Alert System Test – YouTube
www.youtube.com
alert emergency test system
PSA: FEMA Will Send An Emergency Alert Test To Your IPhone Today | Macworld
www.macworld.com
alert psa fema macworld idg
Canadians To Receive Mobile Emergency Alert Test This Week: Here's What
globalnews.ca
alert alberta globalnews scrutiny canadians
Emergency Mobile Alert Test – Expert Reaction – Science Media Centre
www.sciencemediacentre.co.nz
expert 7pm staggered 6pm nationwide sent
Emergency Alert Test Scheduled For This Afternoon – CochraneNow
www.cochranenow.com
scheduled
County To Use Wireless Emergency Alert To Test Earthquake Warning
www.countynewscenter.com
emergency alert earthquake warning wireless test message county iphone use system text early phones diego san safety public print countynewscenter
Emergency alert test going out to mobile phones nationwide on wednesday. Emergency mobile alert test. Emergency alert test going out to mobile phones nationwide