As an Asian-American, I wanted to share some important information that might affect all of us. Today, a nationwide Wireless Emergency Alert will be sent out to our mobile devices. This alert is crucial as it helps communicate timely and critical information in emergency situations. It's great to see that our government is taking steps to ensure our safety and well-being amidst various possible threats.
A Nationwide Wireless Emergency Alert:
This Wireless Emergency Alert is designed to reach as many people as possible. It utilizes our mobile phone networks to send out notifications to all compatible devices within a certain area. The alert will be sent directly to our phones, making it impossible to miss. If you're concerned about getting the alert, rest assured that it will not drain your phone's battery or use any mobile data.
It's important to note that the Wireless Emergency Alert is not something to be worried about. When you receive the alert, it's meant to convey crucial information that requires your immediate attention. In most cases, the alert will provide essential details, such as severe weather alerts, natural disasters, or other emergency situations that warrant immediate action.
Why Is the Wireless Emergency Alert Important?
The Wireless Emergency Alert system serves a vital role in keeping us safe. As Asian individuals residing in the United States, it's crucial for us to stay informed and prepared for any unforeseen circumstances. The alert system plays a significant role in providing us with critical information, ensuring we can make informed decisions regarding our safety and well-being.
For instance, in the event of severe storms or hurricanes, the alert might provide essential details about evacuation routes, shelter locations, and safety precautions. This can make a significant difference in protecting ourselves, our loved ones, and our community during such challenging times.
Staying Alert and Prepared: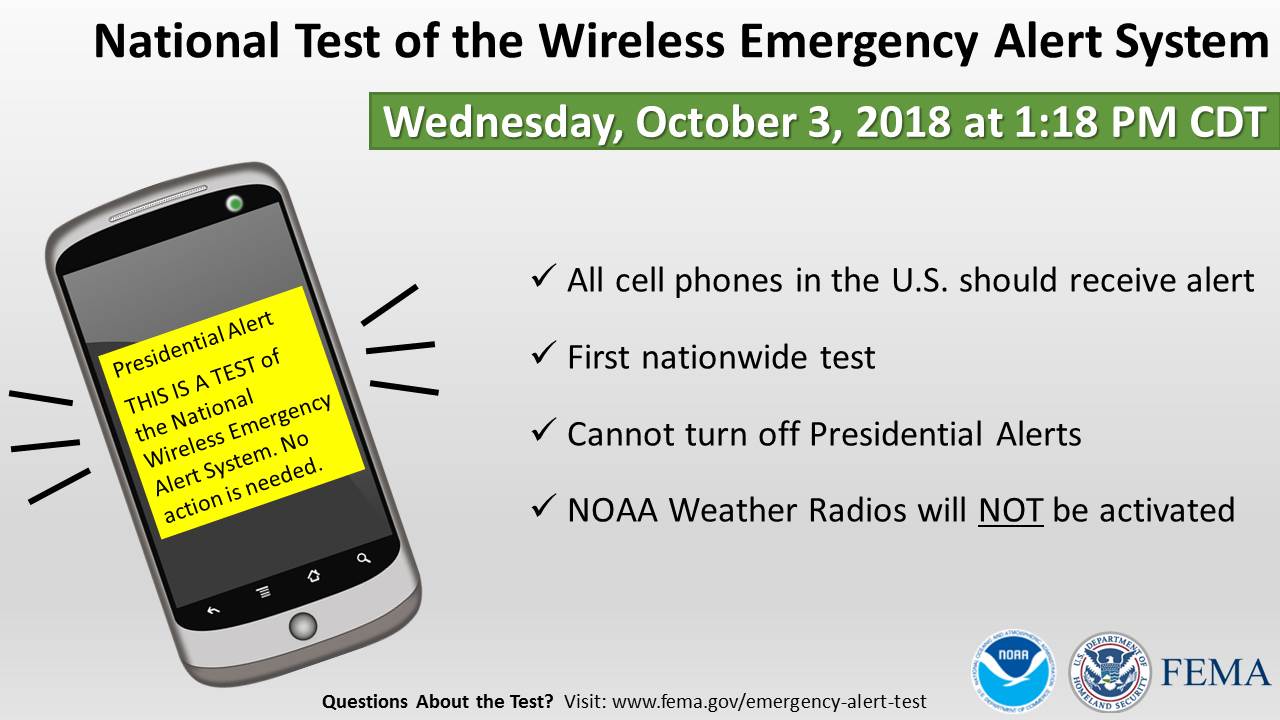 To make the most of the Wireless Emergency Alert system, it's essential to ensure our mobile devices are compatible and properly set up. Most modern smartphones already have this feature enabled by default, so there's nothing specific you need to do. However, it's a good practice to check your device's settings to confirm that you're all set to receive these alerts.
Remember, the Wireless Emergency Alert system is here to keep us informed and safe. By staying alert and taking appropriate action when necessary, we can protect ourselves and our community from potential dangers. Stay tuned, keep your phones nearby, and be prepared to receive the nationwide Wireless Emergency Alert.
If you have any questions or concerns about the Wireless Emergency Alert system, reach out to local authorities, emergency management services, or visit the official government website for further information. Stay safe and look out for one another!
If you are searching about First National UK Emergency Alerts Test Set for Today, But iPhones Won you've visit to the right web. We have 35 Images about First National UK Emergency Alerts Test Set for Today, But iPhones Won like FEMA Will Conduct A Nationwide Emergency Alert Test On August 7, A nationwide Wireless Emergency Alert will be sent out today and also Leonardtown Maryland News: TODAY at 2:20 p.m. – National Emergency. Here you go:
First National UK Emergency Alerts Test Set For Today, But IPhones Won
www.macrumors.com
alerts macrumors options darurat peringatan fitur dicicipi
Emergency Alert Message [EAS] – Original – YouTube
www.youtube.com
emergency alert eas broadcast message zombie original
National Emergency Alert System Test | Montville, CT Patch
patch.com
patch
FEMA Just Ran A National Test Of The Emergency Alert System – TechCrunch
techcrunch.com
emergency system test national broadcast alert fema warning techcrunch testing ran just
South Korea Introduces The World's First ATSC 3.0 Emergency Alert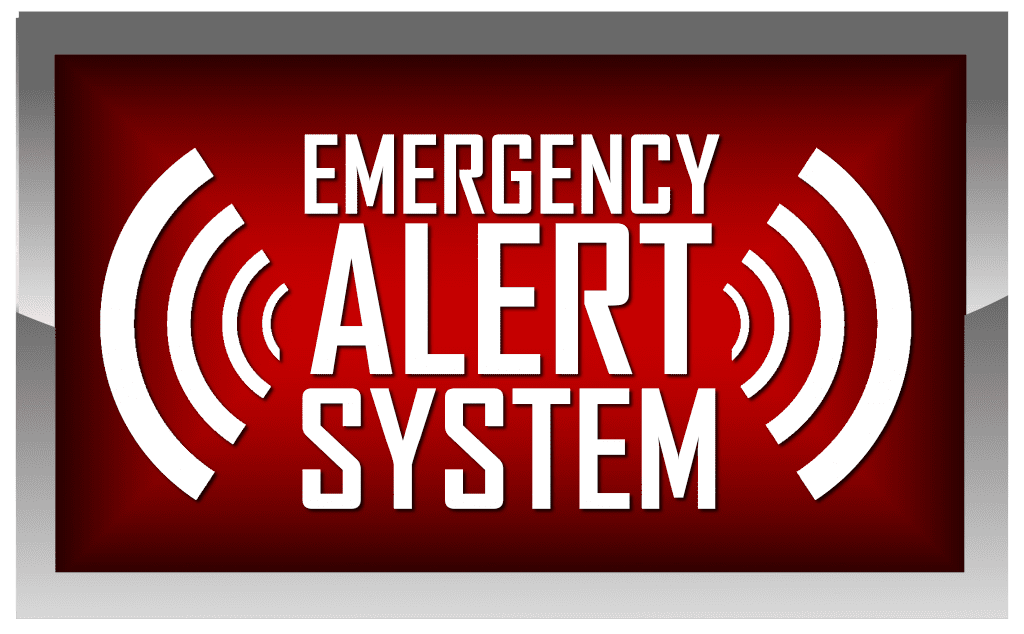 www.broadcastingalliance.org
broadcast eas notification alerts paging alerting introduces atsc fema communications valuable fcc nationwide broadcasting melbrake lorain
Emergency Alert System – Required Monthly Test – YouTube
www.youtube.com
emergency alert test system monthly required
Nationwide Test Of Emergency Alert System Scheduled For October
www.wafb.com
test nationwide emergency alert system scheduled eas october federal commission fcc communications conduct coordination fema agency management
Leonardtown Maryland News: TODAY At 2:20 P.m. – National Emergency
news.leonardtown.somd.com
emergency test alert stations heard television minute radio seen take place system national long today
National Emergency Alert System Test On Wednesday – 41NBC News | WMGT-DT
www.41nbc.com
alert 41nbc broadcasters periodic
Canada-wide Emergency Alert System Test On Wednesday – CHCH
www.chch.com
alert emergency system canada wednesday test wide chch compatible issued phones television radio message ready november through public
Don't Be Alarmed — Test Emergency Alert Coming To Manitoba Phones
globalnews.ca
manitoba globalnews alarmed kilpatrick
National Emergency Alert Test On WednesdayWSPL | WSPL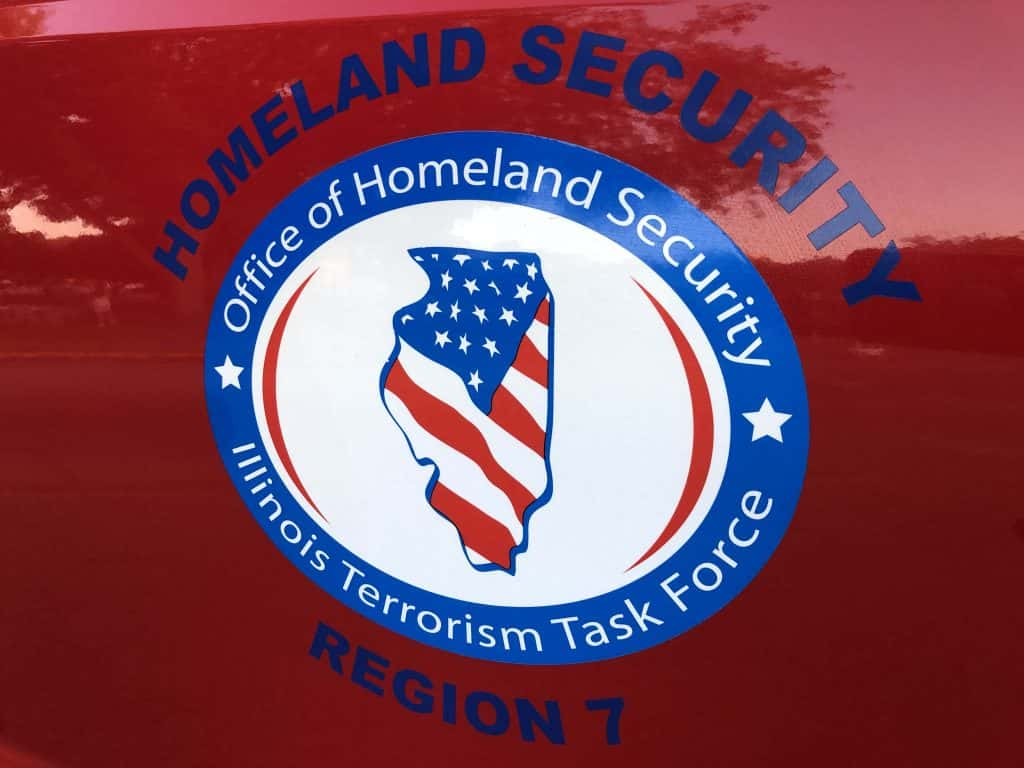 www.wsplradio.com
wednesday
Another Emergency Alert Test Coming This Afternoon | CTV News Edmonton
edmonton.ctvnews.ca
edmonton simultaneous conduct alerting
National Emergency Alert System Test – 9/27/2017 – YouTube
www.youtube.com
emergency system alert test national
Nationwide Test Of The Emergency Alert System (EAS) Of 2016 On
www.youtube.com
test eas emergency alert system nationwide
FEMA Will Conduct A Nationwide Emergency Alert Test On August 7
www.forbes.com
test alert emergency fema conduct nationwide national august screen
National Emergency Alert System Test 9/27/17 – YouTube
www.youtube.com
Medlock Area Neighborhood Association (MANA): National Emergency Alert
www.medlockpark.org
alert emergency system test national nov
A Nationwide Wireless Emergency Alert Will Be Sent Out Today
www.nbc11news.com
fema alerts wireless nationwide conducting kgmi fcc wsvn conduct cnet newyorkupstate
National Emergency Alert Test Today For Radio, TV | Nebraska Today
news.unl.edu
emergency alert tv national today test radio unl system screen
First National EAS Test Emergency Alert System CNN HD – YouTube
www.youtube.com
eas alert test national emergency system
Wireless Emergency Alert – Oct 3rd | LateNightParents.com
latenightparents.com
alert wireless emergency test wea system fema gov alerts national eas cell oct set october president nationwide management today 3rd
First National EAS Test Emergency Alert System EBS – YouTube
www.youtube.com
eas alert emergency test system national ebs
Third National Emergency Alert System Test – September 27, 2017 2:20 PM
www.youtube.com
alert emergency system test national
Emergency Alert System: Required Weekly Test (2017-05-24 1:41 PM) – YouTube
www.youtube.com
alert emergency test system required
Nationwide Emergency Test Scheduled For Wednesday – Local News 8
localnews8.com
alert alerts nationwide scheduled eas sinclairstoryline mgn fourstateshomepage knkr
Emergency Alert System – Emergency Alert System Wiki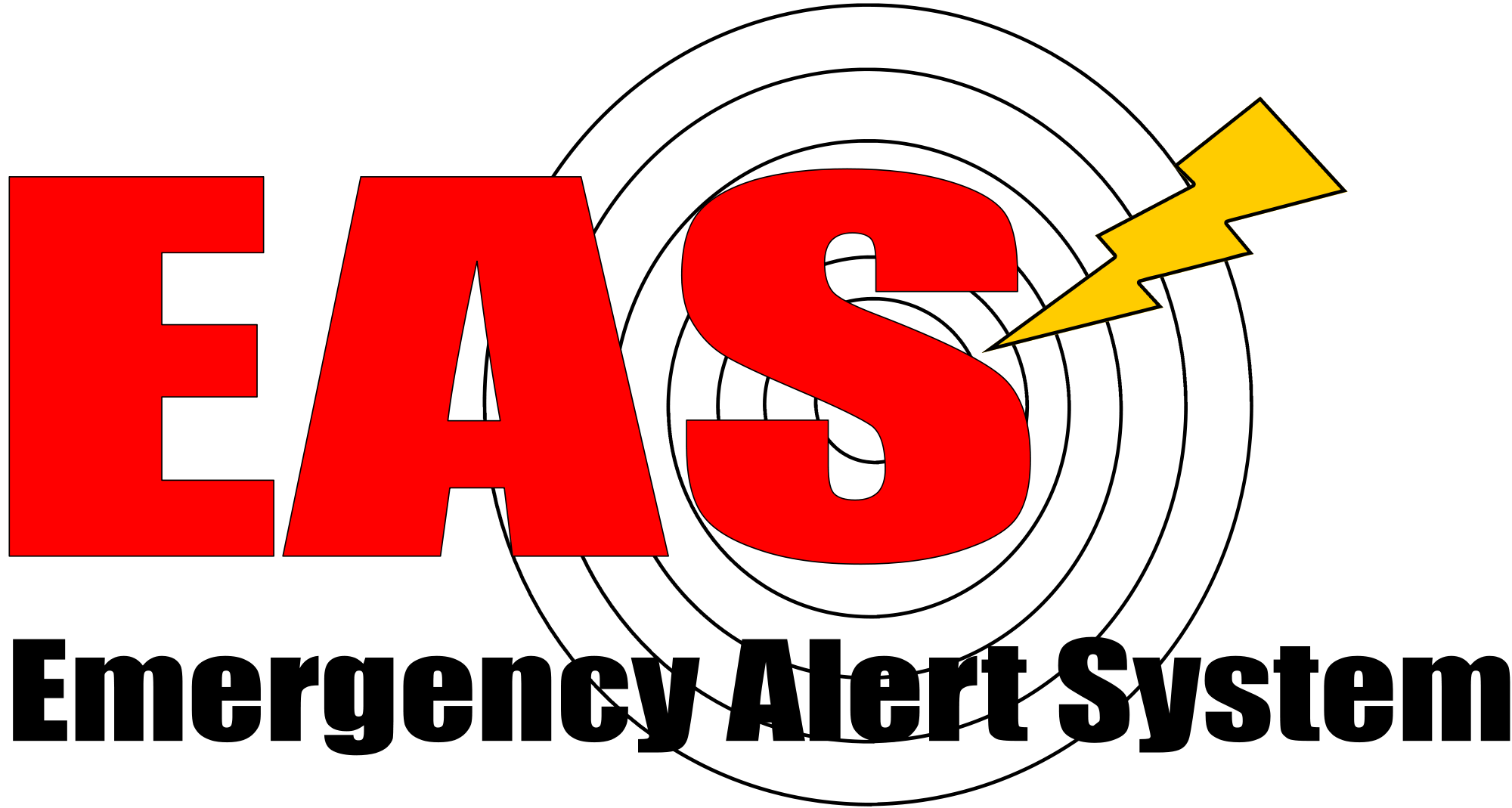 emergencyalertsystem.wikia.com
emergency system alert eas warning logo wiki notification sign alerting radio status phone drill
Heads Up: National Emergency Alert Test Scheduled Wednesday Afternoon
www.kxnet.com
alert scheduled heads nationwide aug
Emergency Alert System Test – YouTube
www.youtube.com
alert emergency test system
National Test Wireless Emergency Alert System 10/3/2018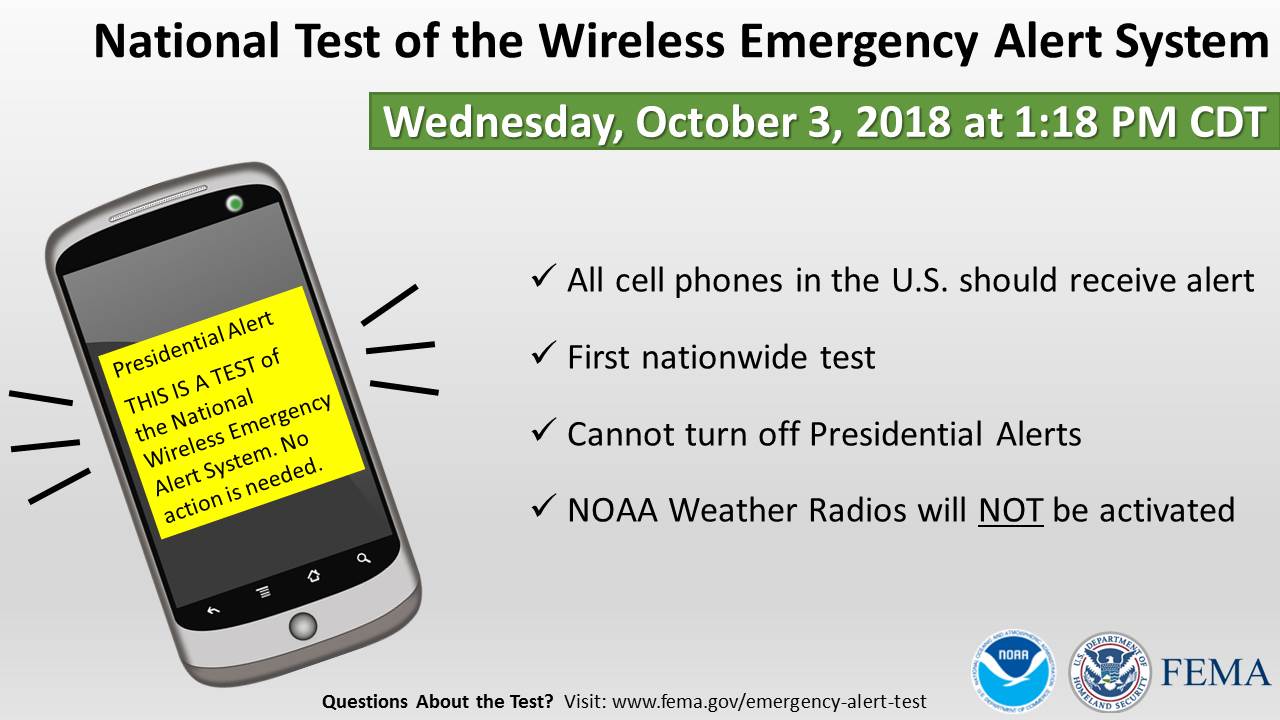 www.weather.gov
test emergency alert wireless system national weather twitter mobile nationwide am phones going edt wednesday october
National Emergency Alert System Test (November 9, 2011) – YouTube
www.youtube.com
eas alert emergency system national test radio november pages mods 8be
EAS Test Of The National Emergency Alert System | New Hampshire Public
www.nhpr.org
eas nationwide unprecedented involve feds temporarily broadcasts silive uknow fcc fema pumabydesign001 ema
National Emergency Alert System (EAS) Test On August 7th, 2019 (08/07
www.youtube.com
eas
US Emergency Alert Test Hits TVs And Radios
www.ndtv.com
radios absence televisions connectivity
Accidental BC Alert System Due To 'human Error' – Powell River Peak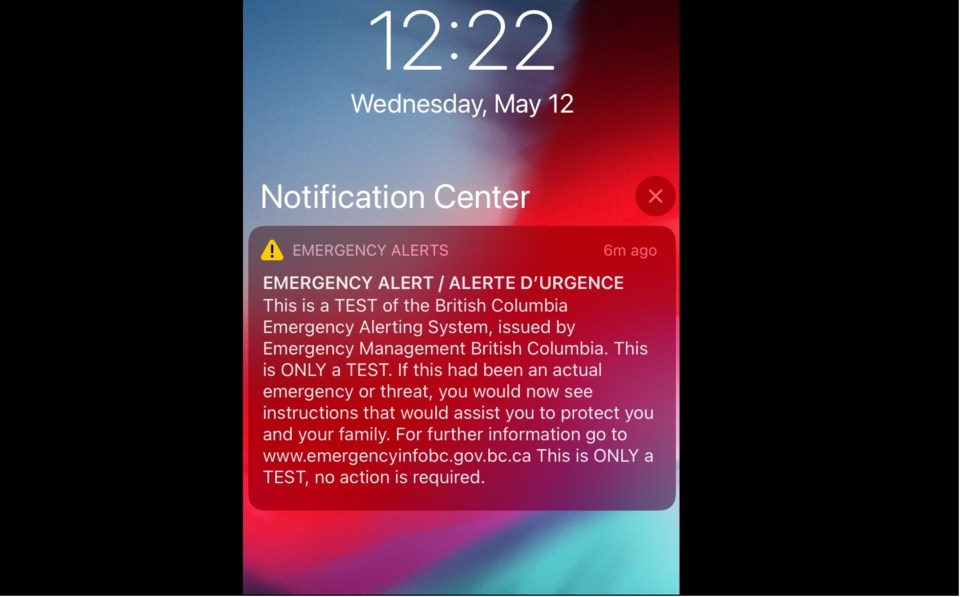 www.prpeak.com
surprised columbians wednesday
Alert scheduled heads nationwide aug. Don't be alarmed — test emergency alert coming to manitoba phones. Canada-wide emergency alert system test on wednesday