Earlier this month, emergency alerts were sent to cellphones across British Columbia, causing a momentary wave of panic for many residents. The alerts, however, turned out to be a monthly test of the province's Emergency Alert System. While the test was meant to ensure the system's functionality, it highlighted some issues that need to be addressed.
Testing the Emergency Alert System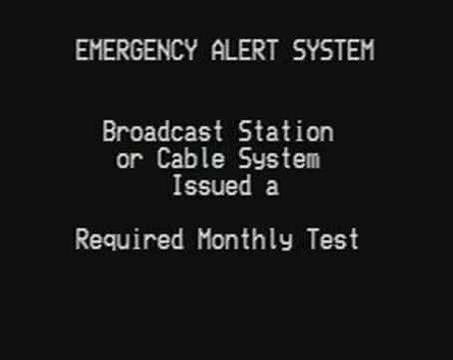 The practice of conducting regular emergency alert tests is essential for any region, as it helps ensure that citizens receive timely information in case of a real emergency. These tests are designed to evaluate the effectiveness of the system and identify any potential flaws or areas that need improvement.
In this case, the test was successful in terms of reaching a large number of people through their cellphones. However, the lack of specific information in the message caused confusion and fear among recipients. The message simply stated, "This is a test," without any additional context or details. This lack of information led many to wonder if there was a real emergency occurring or if the test was a mistake.
Learning from the Experience
While the intention of the test was to assess the functionality of the Emergency Alert System, it is crucial to consider the overall impact it had on the public. These tests can be an opportunity to educate and inform the population about emergency procedures and the importance of being prepared. By providing additional information in the message, such as a reminder of the monthly testing or instructions on how to respond to an emergency, citizens can feel more reassured and understand the purpose of the alert.
Furthermore, it would be beneficial to conduct these tests at a specific time and date each month to avoid surprises and confusion. Establishing a routine can help people become more familiar with the process and minimize unnecessary panic.
Improving the Emergency Alert System
In addition to better communication during tests, there are other improvements that can be made to enhance the Emergency Alert System. One area to consider is utilizing different channels of communication to reach a larger audience. While the current system sends alerts to cellphones, exploring other platforms, such as television, radio, and social media, can ensure that different segments of the population receive the information.
Moreover, it is essential to regularly update and maintain the Emergency Alert System to avoid technical issues and malfunctions. Through routine maintenance and testing, any glitches or bugs can be identified and resolved promptly, ensuring the system's reliability during an actual emergency.
Conclusion
Emergency alert systems play a pivotal role in keeping citizens informed and safe during critical situations. While the recent test in British Columbia had its shortcomings, it presented valuable lessons for improvement. By providing more detailed information during tests, establishing a regular testing schedule, and exploring various communication channels, the effectiveness and public perception of the Emergency Alert System can be significantly enhanced.
Ensuring the functionality of these systems is crucial in today's unpredictable world. Ongoing efforts to improve the Emergency Alert System will give individuals confidence in their ability to receive timely and accurate information, enabling them to respond appropriately during emergencies.
If you are searching about Emergency Alert System – Required Monthly Test – YouTube you've came to the right page. We have 35 Pics about Emergency Alert System – Required Monthly Test – YouTube like Emergency Alert System – Required Monthly Test 4/8/15 – YouTube, Emergency Alert System – Required Monthly Test – YouTube and also Emergency Alert System,Required Monthly Test(4/9/2020) 3:39AM – YouTube. Read more:
Emergency Alert System – Required Monthly Test – YouTube
www.youtube.com
emergency alert test system monthly required
Emergency Alert System – Required Monthly Test 10/14/15 – YouTube
www.youtube.com
alert emergency system test
Emergency Alert System: Required Monthly Test 2/19/14 – YouTube
www.youtube.com
emergency alert system test required monthly
Nationwide Emergency Test Scheduled For Wednesday – Local News 8
localnews8.com
alert alerts nationwide scheduled eas sinclairstoryline mgn fourstateshomepage knkr
Emergency Alert System – Required Monthly Test 4/8/15 – YouTube
www.youtube.com
alert emergency test system monthly required
Required Monthly Test | Emergency Alert System Wiki | FANDOM Powered By
emergencyalertsystem.wikia.com
test required monthly eas emergency alert system wikia wiki
Emergency Alert Test Fails In Ontario And Quebec
ca.news.yahoo.com
alert emergency test
An Emergency Alert System Test Is Upcoming | Loganville, GA Patch
patch.com
test alert system emergency public warning integrated patch national president text next georgia
Emergency Alert System – Required Monthly Test 11/05/18 – YouTube
www.youtube.com
Required Monthly Test | Emergency Alert System Wiki | Fandom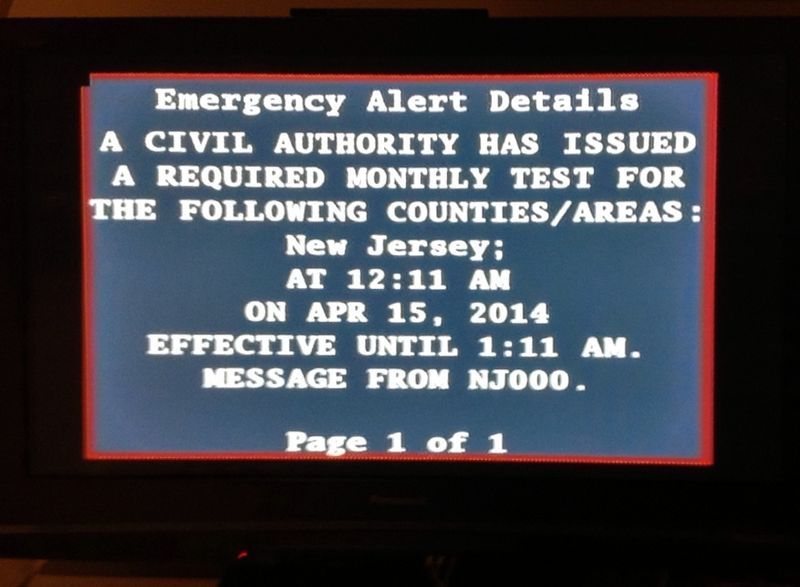 emergencyalertsystem.fandom.com
alerts eas rmt
'This Is A Test': Emergency Alerts Sent To Cellphones In B.C. | CTV News
bc.ctvnews.ca
alerts cellphones telephone targets scam westjet
Canada-wide Emergency Alert System Test On Wednesday – CHCH
www.chch.com
alert emergency system canada wednesday test wide chch compatible issued phones television radio message ready november through public
Required Weekly Test – Emergency Alert System Wiki
emergencyalertsystem.wikia.com
test required weekly alert emergency system wiki broadcast
Emergency Alert System,Required Monthly Test(4/9/2020) 3:39AM – YouTube
www.youtube.com
Emergency Alert System – Required Monthly Test 7/30/2014 – YouTube
www.youtube.com
Nationwide Test Of Emergency Alert System Planned For Wednesday – CBS
www.cbsnews.com
Emergency Alert System Required Monthly Test (February 19th 2014) – YouTube
www.youtube.com
alert emergency system test required monthly
Emergency Alert System Required Monthly Test February 15th 2018 – YouTube
www.youtube.com
Emergency Alert System – Required Monthly Test. – YouTube
www.youtube.com
alert emergency system test required monthly
Image – West Virginia Emergency Alert System Required Monthly Test.jpg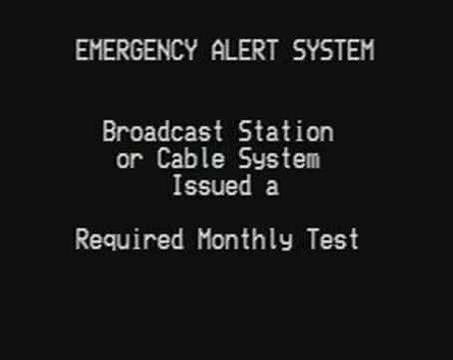 emergencyalertsystem.wikia.com
emergency alert system test required monthly virginia west eas cable wiki wikia station logo
Emergency Alert System – Required Monthly Test 12/09/15 – YouTube
www.youtube.com
alert emergency system test
Emergency Alert Set To Remind Manitobans To Stay Home | News 4
news4winnipeg.com
manitobans remind
Emergency Alert System (EAS) Monthly Test – YouTube
www.youtube.com
alert emergency monthly test system
Emergency Alert System – Required Monthly Test 10/20/16 – YouTube
www.youtube.com
Emergency Alert System – Required Monthly Test #2 – YouTube
www.youtube.com
alert emergency system test required monthly
Canada Is Testing Its Emergency Alert System On Cellphones Today
www.blogto.com
emergency verbal conflict alert test system intimacy relationships adolescent linked sexting both today
UM Emergency Alert Test Completed – Tuesday, Oct. 18 | NEWS | DIVISION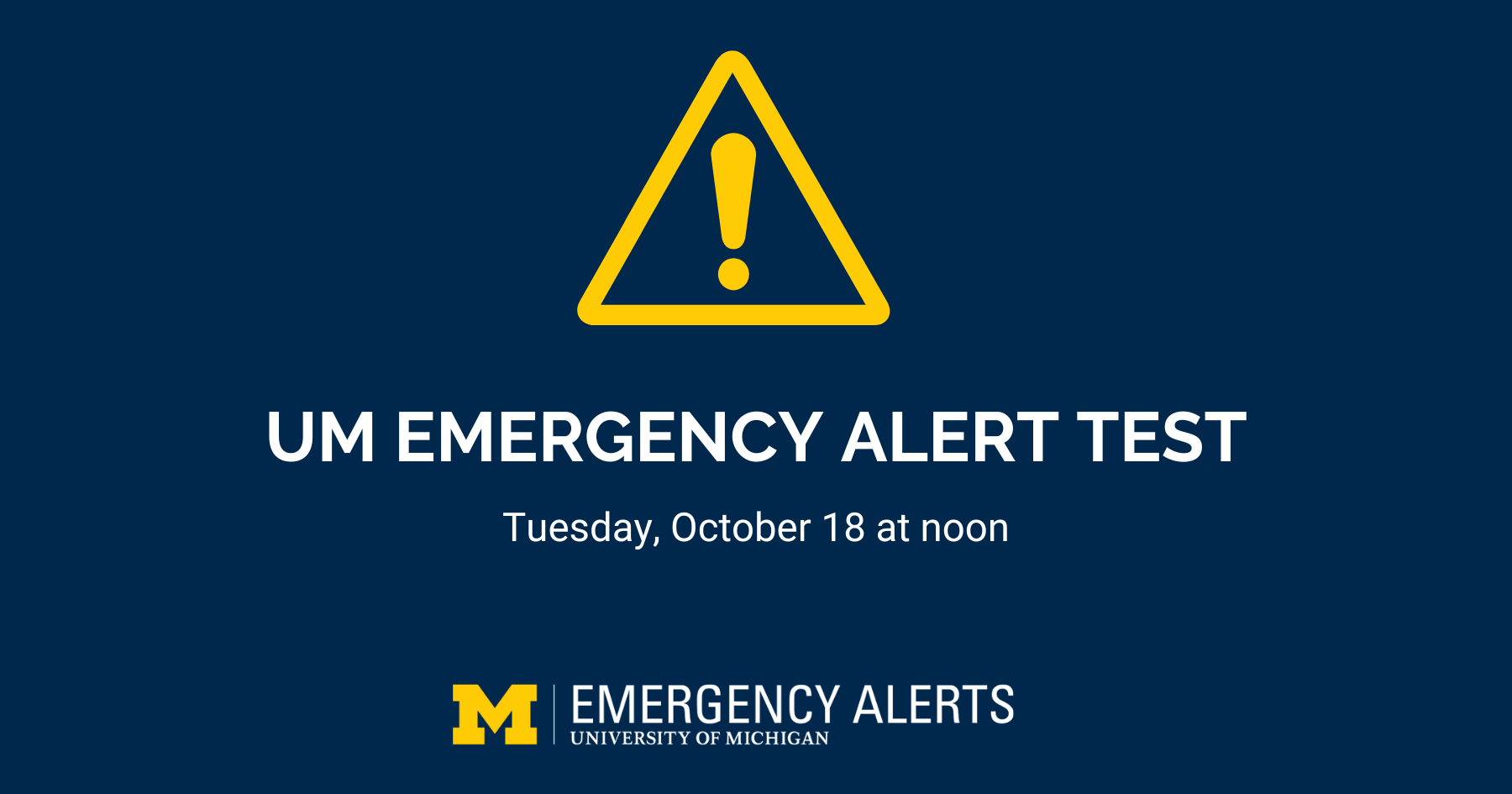 news.dpss.umich.edu
Toronto Bracing For Another Nationwide Emergency Test Alert
www.blogto.com
Emergency Alert System (EAS) – Required Monthly Test (RMT – Nebraska
www.youtube.com
monthly test alert emergency required system
Emergency Alert System – Required Monthly Test 08/07/2018 – YouTube
www.youtube.com
Emergency Alert System – Required Monthly Test 4/13/16 – YouTube
www.youtube.com
alert emergency system test required monthly
Emergency Alert Test Scheduled For This Afternoon – CochraneNow
www.cochranenow.com
scheduled
Emergency Alert System – Required Monthly Test #8 – YouTube
www.youtube.com
alert emergency system test required monthly
Opting Into Emergency Alert Tests In The US – The Mac Observer
www.macobserver.com
A Emergency Alert System Test A Required Monthly Test With Sound
www.youtube.com
Alert alerts nationwide scheduled eas sinclairstoryline mgn fourstateshomepage knkr. Emergency alert set to remind manitobans to stay home. A emergency alert system test a required monthly test with sound