As we all know, safety and preparedness are key when it comes to emergencies. That's why I wanted to share some important information with you, my fellow Canadians, about an upcoming mobile emergency alert test that you'll be receiving this week. It's essential that we stay connected and informed, especially during times of crisis.
Stay Alert, Stay Safe
The Canadian government has taken proactive measures to enhance emergency communication in our country. One such initiative is the mobile emergency alert system, designed to reach every Canadian with important notifications and instructions during emergencies. This week, we will be participating in a test of this system to ensure its effectiveness in keeping us informed and prepared.
During the test, you will receive a notification on your mobile device, similar to the alerts we receive for severe weather warnings. The alert will be accompanied by a distinct sound and vibration to grab your attention. It's essential that you pay attention to these alerts and take any necessary actions as directed.
Your Safety Matters
During an actual emergency, these alerts will provide you with crucial information, such as evacuation orders, shelter locations, and other important instructions. Acting promptly and following these instructions can make a significant difference in protecting yourself and your loved ones.
It's important to note that this mobile emergency alert system will only be used for severe emergencies threatening life, health, or property. The government has stringent guidelines in place to ensure that the alerts are issued only when absolutely necessary, avoiding any unnecessary panic or inconvenience.
Be Prepared
While the test is designed to simulate a real emergency, it's important to remember that it is only a test. However, it serves as a valuable opportunity for us all to ensure that our mobile devices are set up to receive these alerts. If you don't receive the test alert, you may need to update your device settings or contact your service provider for assistance.
Additionally, it's always a good idea to be prepared for emergencies in general. Ensuring that you have an emergency kit with essential supplies, such as water, non-perishable food, medication, and batteries, is a prudent step towards safeguarding yourself and your family.
Ultimately, this mobile emergency alert system is another tool that the Canadian government is utilizing to keep our nation safe. By participating in this test and staying informed, we can all take an active role in our own safety and the well-being of our communities. Let's use this opportunity to ensure that we are prepared, aware, and ready to respond in case of an emergency.
Stay safe, my fellow Canadians!
If you are looking for Canadian Emergeny Alert System – Updated by Request – YouTube you've came to the right web. We have 35 Pictures about Canadian Emergeny Alert System – Updated by Request – YouTube like Canada-wide emergency alert test scheduled for Wednesday – NEWS 1130, Canadians to receive mobile emergency alert test this week: Here's what and also Canada-wide emergency alert test scheduled for Wednesday – NEWS 1130. Here it is:
Canadian Emergeny Alert System – Updated By Request – YouTube
www.youtube.com
alert canadian system
Canada's Public Emergency Alert System To Test On Ontario Mobile
dailyhive.com
alert emergency test canada system public ready ontario devices mobile today
Canada-wide Emergency Alert Test Scheduled For Wednesday – NEWS 1130
www.citynews1130.com
alert canada emergency system wide exists flaws fix technology gta ready wednesday test ontario amber expe scheduled thunder phones bay
This Is What You Can Expect To Happen During Today's Emergency Alert
www.narcity.com
narcity
Nationwide Emergency Alert Test On August 11, 2021 | Lake Lure North
www.townoflakelure.com
alert nationwide fema radios fcc
CANADIAN EMERGENCY ALERT TEST ON MY PHONE – 11-27-19 – YouTube
www.youtube.com
This Is A Test: What Islanders Need To Know About New Emergency Alerts
www.cbc.ca
islanders alerts remiorz ryan
Province To Test Emergency Alerts This Afternoon – My Powell River Now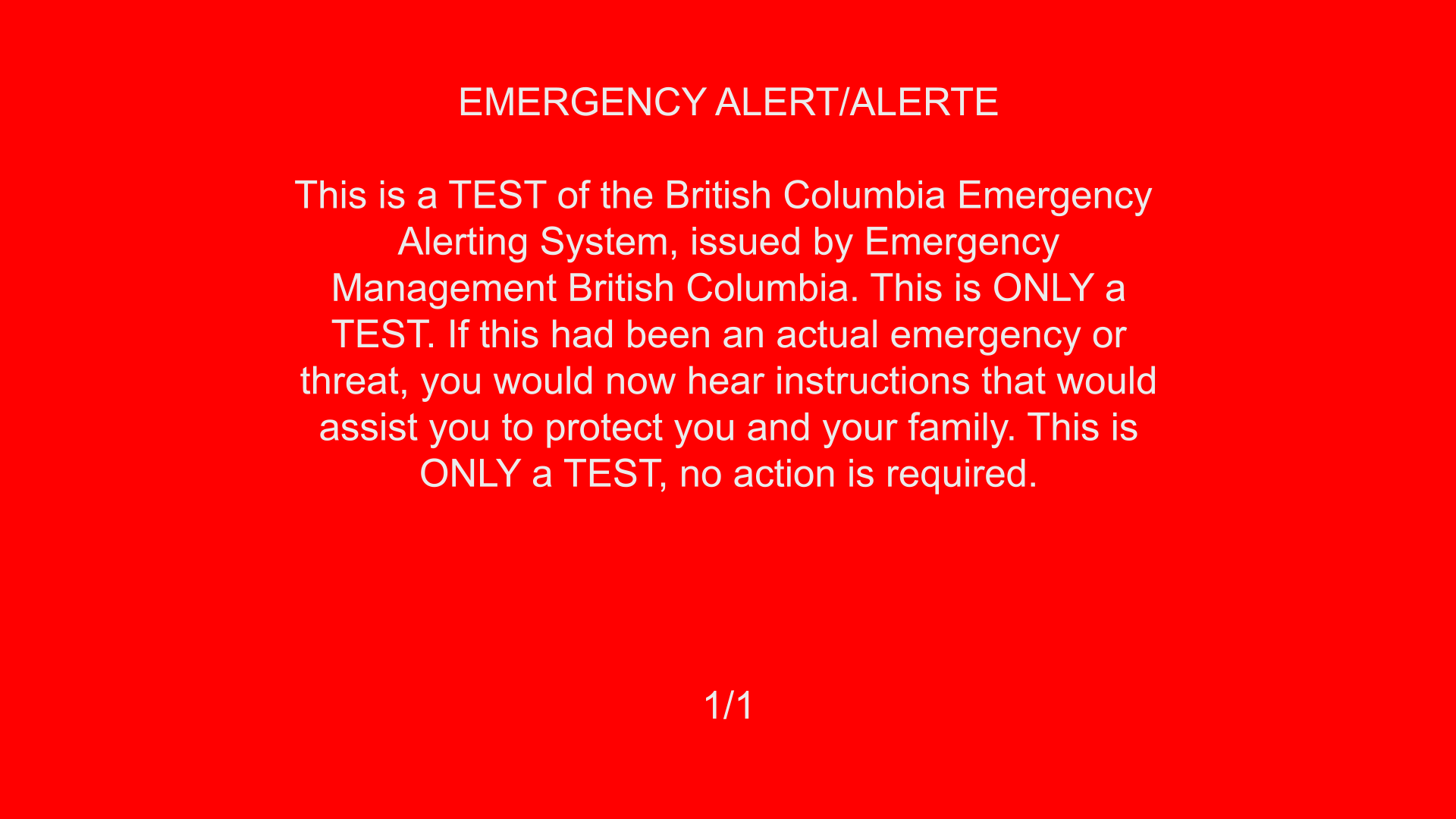 www.mypowellrivernow.com
emergency test province alerts alert afternoon systems victoria wide
Canadian Cell Phone Emergency Alert System Coming Soon – Ruckus Digital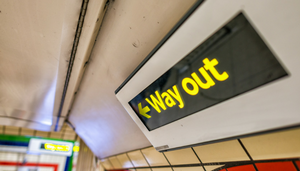 www.ruckusdigital.ca
alert emergency canadian cell soon coming phone system
National Emergency Alert Test To Be Conducted Today – The Globe And Mail
www.theglobeandmail.com
Canada Is Testing Its Emergency Alert System On Cellphones Today
www.blogto.com
emergency verbal conflict alert test system intimacy relationships adolescent linked sexting both today
Canada's Emergency Alert System To Issue A Test On November 16th
mobilesyrup.com
Rogers Testing NPAS Emergency Alert System In Ontario And New Brunswick
mobilesyrup.com
alert emergency system rogers screen tv mobilesyrup red test
Emergency Alert Day 2 Testing Going Ahead While Officials Work To Fix
globalnews.ca
alert alberta globalnews failures officials
Canadians To Receive Mobile Emergency Alert Test This Week: Here's What
globalnews.ca
emergency test mobile alert receive alerts wireless globalnews ca phone system canadians week know lte devices starting above canada event
Emergency Alerts | Nevada County, CA
www.mynevadacounty.com
notification alerts countywide yubanet scheduled codered advised
Emergency Alert Test Scheduled For This Afternoon – CochraneNow
www.cochranenow.com
scheduled
Alberta Emergency Alert Test November 27 2019 EAS #4 – YouTube
www.youtube.com
alert emergency alberta eas
FEMA Emergency Alert Test Is Today: Time, What To Expect, How To Get
www.al.com
fema nationwide conducting scheduled texarkana kgmi tvs fcc sent conduct wsvn newyorkupstate
Next Canadian Emergency Public Alert Ready Test Is Happening May 8th
mobilesyrup.com
alert emergency ontario mobilesyrup amber alerts government system canada ready trudeau test text
Canadians To Receive Another Emergency Alert Test On Nov. 28 – RCI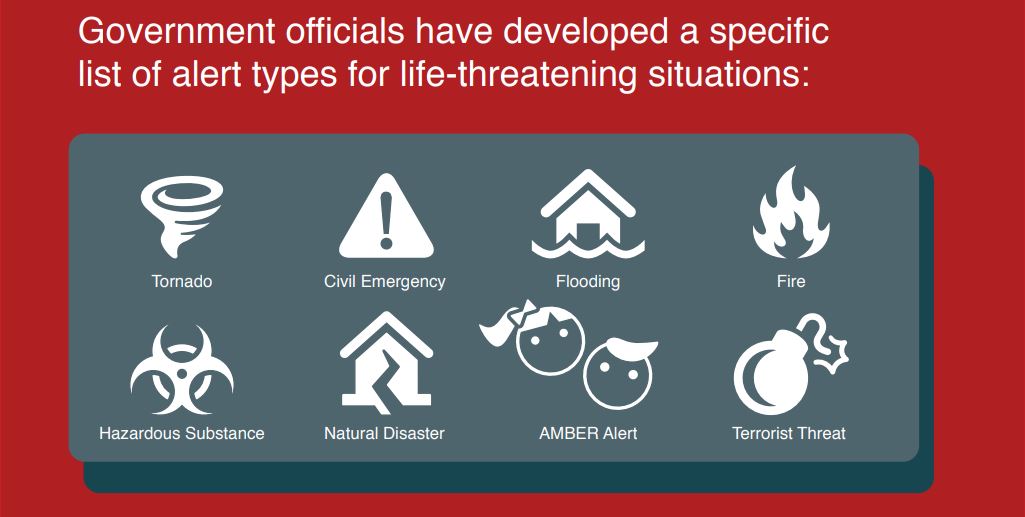 www.rcinet.ca
alert emergency test canada ready receive canadians nov another connections anglo celtic source poster
National Emergency Alert Test On Wednesday | WALS
www.walls102.com
alert emergency wednesday test national studstill
This Is How Canada Reacted To The Nationwide Emergency Alert Test
www.blogto.com
Canada Alert Ready NATIONWIDE TEST – Nov 17, 2021 (Ontario Emergency
www.youtube.com
Canada-wide Emergency Alert System Test On Wednesday – CHCH
www.chch.com
emergency chch
Emergency Alert Test In New Brunswick | Country 94
www.country94.ca
Canadians To Receive Mobile Emergency Alert Test This Week: Here's What
globalnews.ca
alerts globalnews canadians
Canada's Emergency Alert System Test Messages Scared A Bunch Of People
www.narcity.com
Canada Emergency Alert | News, Videos & Articles
globalnews.ca
canada
UM Emergency Alert Test Scheduled For Wednesday, Oct. 21
news.dpss.umich.edu
scheduled
Test Of Alert Ready, Canada's Emergency Alerting System Scheduled For
www.newswire.ca
alerting scheduled pelmorex corp
This Is A Test Of The Emergency Alert – YouTube
www.youtube.com
Nationwide Emergency Alert Test Set For Aug. 11 – HS Today
www.hstoday.us
emergency innovative technologies fema crises humanitarian hstoday
Alert Ready Canada Emergency Broadcast Test – YouTube
www.youtube.com
Canada's Public Emergency Alert System To Test On BC Mobile Devices
dailyhive.com
alert bc emergency test canada system public ready devices mobile today
Alert emergency system rogers screen tv mobilesyrup red test. Islanders alerts remiorz ryan. Rogers testing npas emergency alert system in ontario and new brunswick